Audits
Super Know How are not only experts in the SMSF Industry, we have been intimately involved with the development of the Class Super software since its earliest stages. As such, we understand the power and inner workings of the Class Super system which assists us in providing timely and accurate audits for your SMSFs.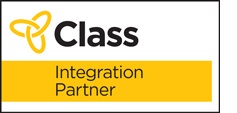 We are proud to be one of the early adopters of the One Click Audit functionality. We are auditors that specialise in audits of SMSFs that are on the Class Super system, as such we wanted to ensure that our clients have the smoothest possible experience when it comes to managing the audit process. One Click Audit is unique to Class and allows accountants and administrators using SMSF administration software Class Super to submit, with one click, an online audit request to a suitably integrated partner with all the necessary data. Audit partners are then able to provide real time updates to the Class Super user on the audit's progress and send documentation and associated details upon audit completion.
Our competitive audit offering, which is used by Accountants, Administrators, Advisers and Trustees throughout Australia, is tailored to your business based on gaining an understanding of your existing business processes.
Super Know How are also Tax Agents, so we can bundle together our Audit and Tax Agent Services. This is particularly useful for Financial Advisers/Planners who are performing the SMSF administration internally, however do not have the necessary Tax Agent qualifications to lodge the SMSF Annual Return.
Our audit fees start from as little as $275 inclusive of GST per audit. Contact us for special fees for clients of Class Super.
Please contact Joe Buttigieg now to discuss how straight forward your SMSF audit obligations can be.
Check out our special offer of Free Advanced Training on Class Super at your office.
Why Choose Us
Fast turn-arounds – we usually complete most audits within 1-3 days where complete documentation has been provided.
Flexible Billing – can be directly to the trustee(s), or to your business. Typically we bill once a month.
Expertise in Superannuation and SMSFs – Anthony (our ASIC Registered SMSF Auditor) and Joe have worked in Superannuation for 15+ years each, mainly in SMSFs and our small team of staff all have 5+ years SMSF experience.
Class Super Assistance – We provide a mentor service for the use of Class Super system. Super Know How, provide all of the training for Class Super's clients and having been using the system ourselves since it was first designed. We have real life experience at using the software so we are capable and more than happy to help you with the software where you need help.
Compliance Assistance – where you have a technical issue for one of your clients, we are more than happy to give an auditor's opinion before the transaction occurs. You will have direct access to Anthony and Joe by email and phone.
Working with your Systems – we work with your systems to get access to the documents in the most efficient way for your practice. Whether that means accessing your Document Management System remotely, receiving emails of files or uploading files to our secure Document Management System.